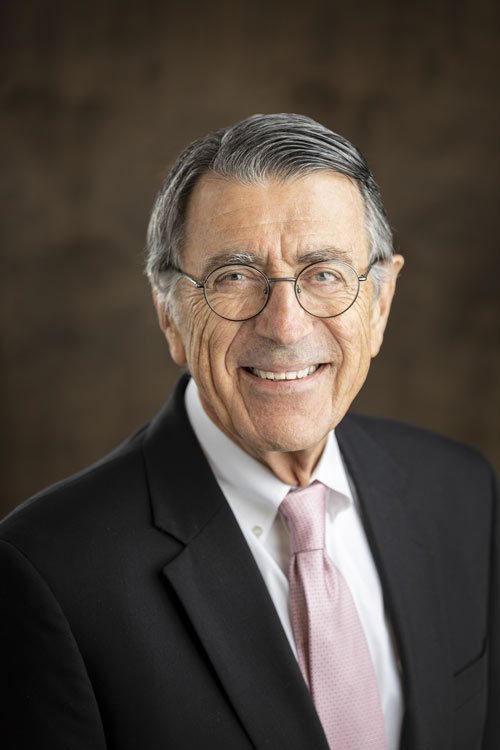 Jon R. Sanford primarily practices in the areas of probate, real estate, boundary line disputes, oil and gas issues, business formation, business litigation, employment litigation and debtor defense, contracts, contract disputes, adoptions, wills and trusts, estate planning and general litigation.
Jon was voted (tie) 2005 "Best of the Best" Attorney in the Arkansas River Valley by Newspaper Readership; he received the "Grateful Appreciation for Outstanding Service" Award as President of the 1997 Board of Directors of Argenta Community Development Corporation in Little Rock; and received the "Appreciation Award" as a member of the ATUF Council of Professionals – Arkansas Tech University Foundation.
Jon has been a member of these Bar Associations: American, Arkansas, Pope County (Arkansas), Washington State and Snohomish County (Washington).
Jon was appointed Pope County Juvenile Judge: 1976-1980; appointed Chief Deputy Prosecuting Attorney, Fifth Judicial District of Arkansas: 1980-1982; and was elected Prosecuting Attorney, Fifth Judicial District of Arkansas: 1983-1986.
In addition, Jon has been actively involved at one time or another with the Pope County, Arkansas, Association For Retarded Citizens and Friendship Services School Board; Marva Sheltered Workshop Board; Salvation Army Board, Arkansas Valley Soccer Association Board, President; Crisis Pregnancy Care Center, Inc., Board President; Pope County Fair Association Board; Community Service, Inc. Board; Pope County Humane Society Board; Widowed Persons Service Board; Arkansas Public Defender Commission Board; and has been a member of the Christian Legal Society, Rotary International and U. S. Jaycees; he was Former President of Shakespeare Festival of Arkansas, Little Rock; and Former State Director of Referee Programs for the Arkansas State Soccer Association
Jon raised 15 children in Arkansas and now lives in Washington State with his wife Elona. Jon is involved in Bible Study Fellowship, is an avid soccer fan and has been a soccer coach and referee. He likes jogging, hiking, biking, gardening, traveling, history, and words.
Education:
Sequim, Washington High School, Salutatorian; Wheaton College (Illinois) (1966)
Southern Methodist University School of Law, J. D. (1968)
Over 480 class hours of Continuing Legal Education
Bar Admissions:
State Bar of Arkansas
State Bar of Texas
State Bar of Washington
U. S. District Court for the Eastern District of Arkansas
U. S. District Court for the Northern District of Texas
U. S. District Court for the Western District of Washington
U. S. Court of Appeals for the Eighth Circuit
Past & Present Associations:
Phi Delta Phi, Legal Fraternity
Christian Legal Society
State Bar of Texas
Arkansas Bar Association
American Bar Association
Pope County Bar Association
Washington State Bar Association
Snohomish County Bar Association