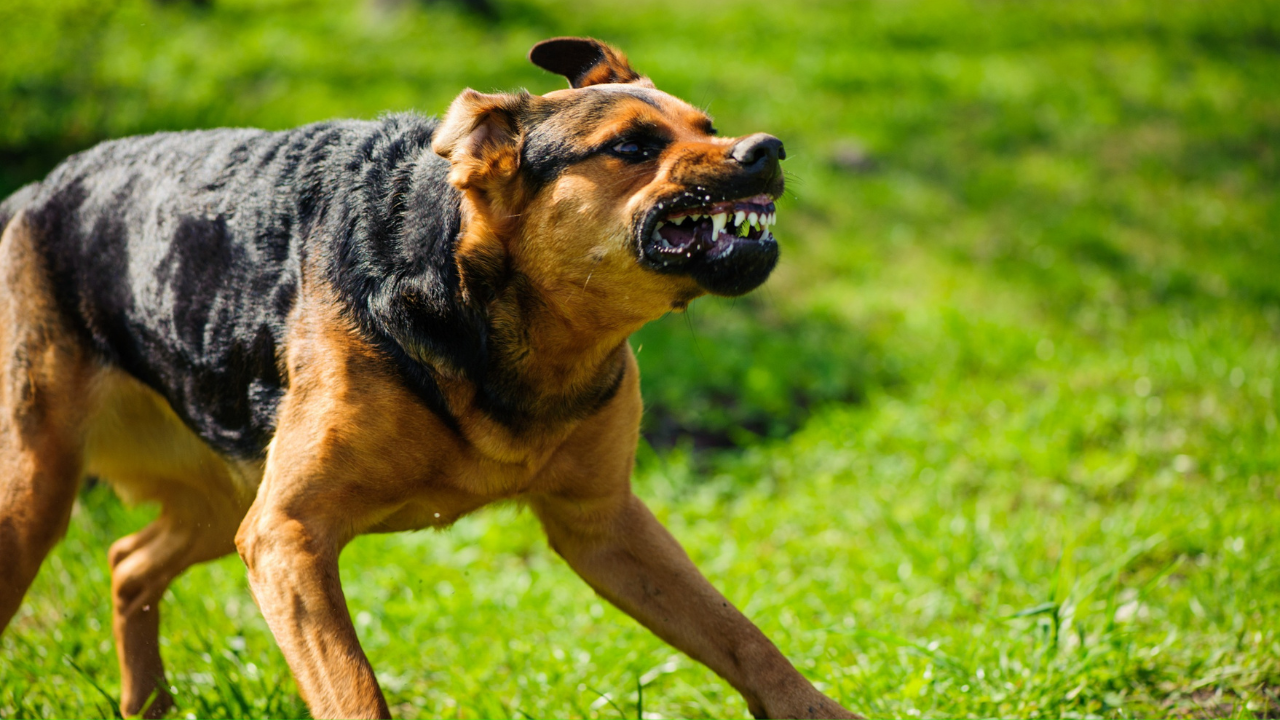 Have you suffered a dog bite injury?
After suffering from a dog bite caused by the negligence of another, a Little Rock dog bite lawyer with Sanford Law Firm can explain your legal rights, review your case, and help you get the compensation you deserve. Call our Arkansas injury attorneys at 501-501-HURT (4878) for a free case consultation.
Dogs are beloved companions and members of our families. However, they are still animals with instincts that can sometimes lead to aggressive behavior. According to the American Veterinary Medical Association (AVMA), there are more than 4.5 million people bitten by dogs in the United States each year, and over 800,000 of those bites require medical attention. Dog bites can be a painful, traumatic, and even life-changing experience. This is especially true if you suffered a catastrophic injury.
Why Do Little Rock Dog Bites Happen? 
Dog bites can happen for a variety of reasons. It is important to note that any dog can bite, regardless of breed, size, or age. Even the most well-behaved dog may bite. Most bites are caused by fear, aggression, pain, or resource guarding (protecting their food or toys).
Dogs may also bite if they're not socialized or trained properly, or have a history of aggression. If a dog bites because it wasn't trained properly, the owner may be liable and you may have a personal injury case. A Little Rock dog bite lawyer can review your claim to see if you're eligible for compensation.
Dog Bite Injuries
Dog bites may seem like minor injuries, but they can lead to serious complications. Our team of Little Rock dog bite lawyers has helped clients who have suffered from the following injuries and complications caused by dog bites:
Broken bones
Puncture wounds
Soft tissue damage
Nerve damage
Emotional trauma
Rabies
Infections such as strep, sepsis, and tetanus
Cuts and lacerations
In severe cases, death
These injuries and illnesses can lead to lost wages, medical bills, pain and suffering, and more. If you have been bitten by a dog, you may be eligible for compensation from the dog's owner. Contact a Little Rock dog bite lawyer with Sanford Law Firm today for a free consultation.
Dog Bite Liability in Little Rock 
Arkansas does not have a statewide strict liability law for dog bites. This means a dog owner is only liable for a dog bite if they knew or should have known that the dog was dangerous. Arkansas Code § 5-62-125 states the court may order the defendant to pay restitution to the victim for any medical expenses or other losses caused by a dog attack. However, dog bite victims in Arkansas can file a successful personal injury claim if they can prove the dog owner acted negligently. There are many ways that a dog owner could be negligent, such as:
Failing to keep their dog on a leash in public
Leaving their dog unattended with children
Failing to properly socialize their dog
Failing to take steps to control a known aggressive dog
Another way to establish dog bite liability in Little Rock is to prove scienter. Scienter is a Latin word that means "knowledge." In the context of dog bite law, it means that the dog owner knew or should have known that their dog was dangerous. Examples could include prior bites and the dog exhibiting aggressive behavior.
Additionally, Little Rock has a few specific dog bite laws in addition to the general Arkansas dog bite laws discussed above. Little Rock Municipal Code establishes that owners are strictly liable for dog bites, except when the bite was caused by the negligence of the victim or by a police dog. A Little Rock dog bite attorney will review the facts of your case, determine liability, and fight tirelessly to win your case.
Contact a Little Rock Dog Bite Lawyer
Navigating Arkansas dog bite laws can be challenging. After suffering a dog bite, you'll need an experienced personal injury attorney on your side to see that you receive a fair settlement for your injuries, pain and suffering, lost wages, and more. This is why you need a Little Rock dog bite lawyer from a law firm that's been recognized around the nation as very experienced, and with a proven track record of winning high settlements.
You can rely on us to fight aggressively to protect your rights and get you the compensation you deserve. We'll handle all the legal work while you focus on recovery. 
Our team of Arkansas personal injury lawyers are available to assist you 24 hours a day, 7 days a week. To get started on your free case consultation, you can reach us by phone at 501-501-HURT (4878) or you can schedule your free consultation through the calendar below.