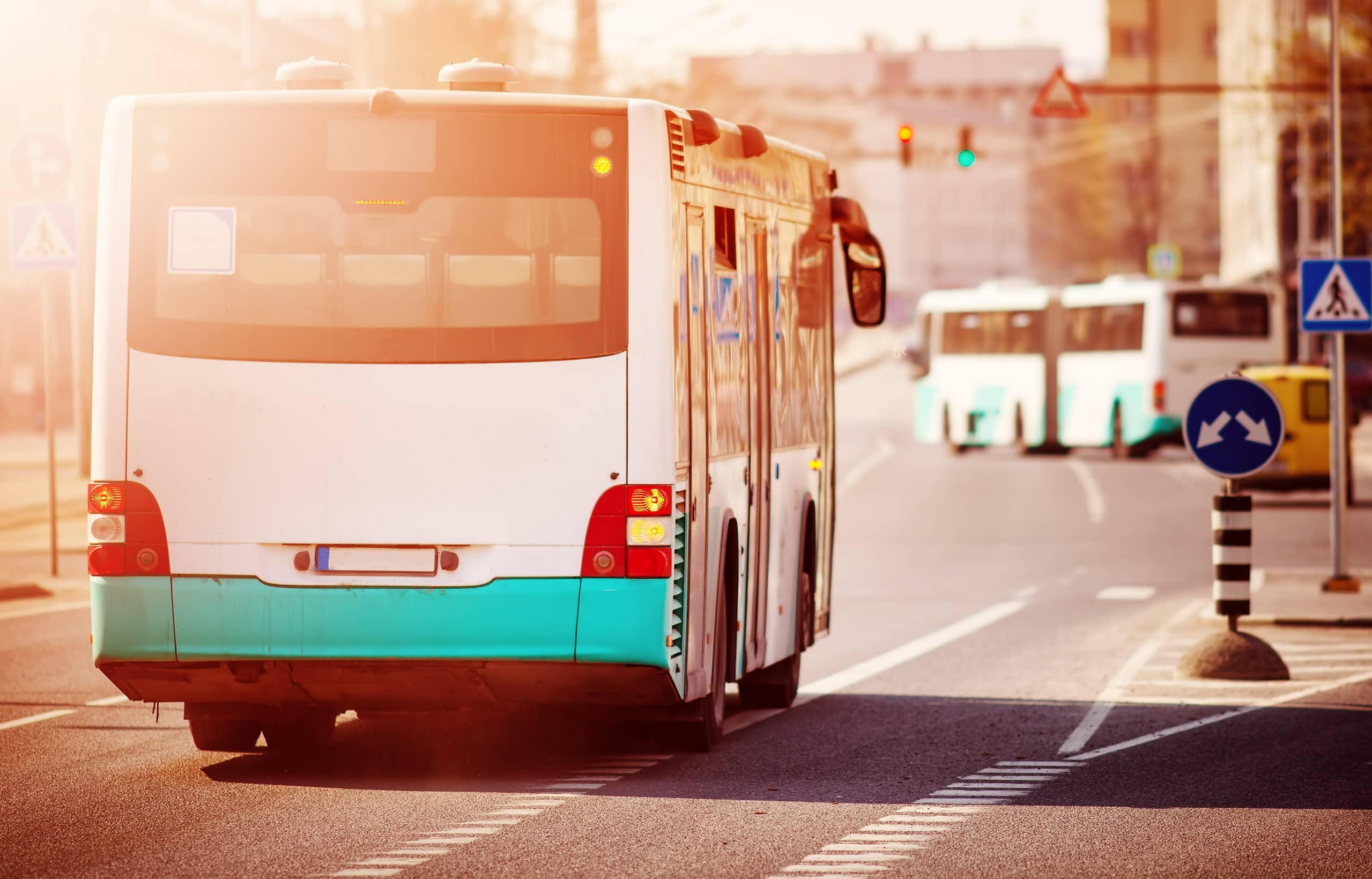 Need a Lawyer After A Bus Accident?
Every year, thousands of residents in Little Rock ride buses, like the Rock Region Metro and school buses. Bus passengers and drivers of other vehicles on the road expect a duty of care from bus drivers to drive safely. When this doesn't happen, accident-related injuries and even wrongful death can happen. If you or a loved one have been hurt in a bus accident caused by the negligence of another, a Little Rock bus accident lawyer with Sanford Law Firm can help you get the compensation you deserve. 
Call our Arkansas injury attorneys at 501-501-HURT (4878) for a free case consultation.
Causes of Bus Accidents in Little Rock
The causes of bus accidents can be complex and vary depending on the specific circumstances. Overall, bus accidents can be more dangerous than cars or even motorcycle wrecks. Buses are much larger and heavier than cars, which means that they have more momentum in a collision. This can lead to more serious injuries and fatalities. Also, buses have large blind spots, which can make it difficult for drivers to see other vehicles, pedestrians, and cyclists on the road. Large blind spots make changing lanes or making turns in buses particularly dangerous.
In addition to the general dangers of bus accidents, some common causes of bus accidents our team of Little Rock bus accident lawyers have encountered include:
Distracted driving
Mechanical failure
Poor maintenance
Collisions with other vehicles such as cars or motorcycles
Collisions with pedestrians
Rollover accidents
Driver error
Inclement weather
Poor road conditions
These are just a few examples of some common causes of bus crashes. No matter what caused your accident, a Little Rock personal injury lawyer can investigate your claim and seek compensation for your injuries.
Common Bus Accident Injuries
As bus crashes tend to be more severe, the risk of injury is also higher than in other types of accidents. This also means there is an increased risk of wrongful death. Some of the most common injuries from a bus accident include:
Whiplash
Paralysis
Broken bones
Soft tissue injuries
Lacerations and bruising
Emotional trauma
When you're suffering from a serious injury or grieving the loss of a loved one, dealing with the complex legal aspects of a personal injury claim should be the least of your worries. A Little Rock bus accident lawyer can handle all the legal work for you so you can focus on your recovery.
How Can a Little Rock Bus Accident Lawyer Help Me?
Bus accident claims can be more complex than other types of personal injury claims because they often involve multiple parties, such as bus passengers, drivers, drivers of other vehicles, and pedestrians. Additionally, depending on the type of bus involved in the accident, you may need to file a claim against the city or state government.
If you are injured in a bus accident, you may be entitled to compensation. However, bus accident claims can be complex, which is why it is important to have an experienced Little Rock bus accident lawyer on your side.
Once you file a personal injury claim, here are steps that a lawyer can take to help you:
Your attorney will want to discuss the circumstances surrounding your bus accident injury case to determine if your case is viable and who is liable.
Once you hire an attorney, they can pursue damages against the insurance company of the liable party on your behalf. Insurance companies can be difficult to deal with, and they often try to lowball claimants. A good lawyer will know how to negotiate with insurance companies and get you the compensation you deserve.
If the insurance company accepts the settlement, you may be awarded compensation for the following damages:

Medical expenses, both past and future
Lost wages and loss of future income
Pain and suffering
Property damage
Medication costs
Medical equipment costs
Loss of consortium
Emotional distress

If the insurance company does not accept the terms offered by your attorney, they may pursue further action in court and fight for your right to a fair settlement.
Contact a Little Rock Bus Accident Lawyer Today
Sanford Law is part of a Top 200 Litigation Firm with a proven track record of winning high settlements for bus accident victims. We are committed to providing our clients with superior customer service and compassionate legal representation.
When you hire a bus accident attorney with Sanford Law Firm, you can trust that we will fight tirelessly to protect your rights and get you the compensation you deserve. We will take care of all the legal work so you can focus on your recovery and getting your life back on track.
Our team of Arkansas personal injury lawyers are available to assist you 24 hours a day, 7 days a week. To get started on your free case consultation, you can reach us by phone at 501-501-HURT (4878) or you can schedule your free consultation through the calendar below.