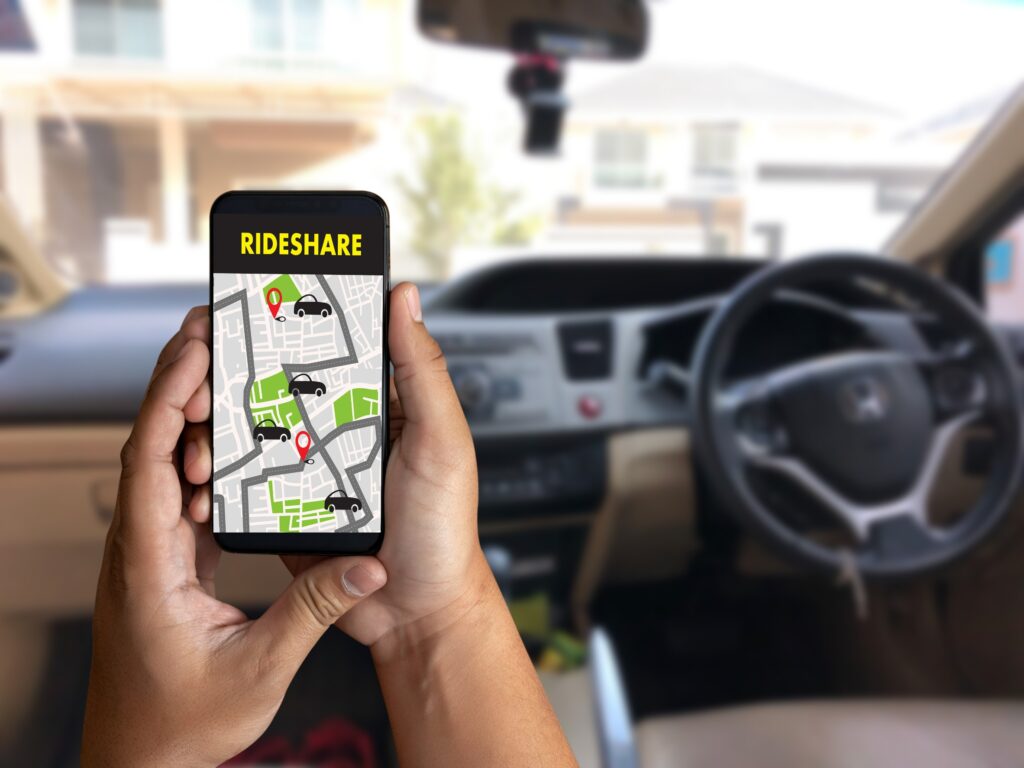 Car Crash involving an Uber?
Whether you're heading to the airport or out on the town with friends, Uber is a convenient and affordable way to get around Little Rock. However, like any other form of transportation, accidents can happen. Rideshare accidents are more complicated than accidents in your own car. A Little Rock Uber accident lawyer with Sanford Law Firm can help you get the compensation you deserve for your injuries and losses. After an Uber accident, it's important to know your rights and options. 
Sanford Law Firm has a long history of winning compensation for our clients. To get started on your case, call our Little Rock injury attorneys at (501) 501-HURT (4878) for a free consultation.
Why Are Little Rock Uber Accidents More Complicated?
Uber accidents in Little Rock can be more complicated than other car accidents for several reasons. One of the main reasons is that there are multiple parties involved. In a traditional car accident, the at-fault driver is typically held liable for damages.
However, in an Uber accident, there are multiple parties that could be liable, including the Uber driver, the rideshare company, and any other drivers involved in the accident. This can make it difficult to determine who is responsible for compensating the injured person.
Uber drivers are required to have insurance, but the coverage may vary depending on whether the driver is on or off the app. Additionally, Uber provides its own insurance coverage for drivers, but this coverage may not be enough to cover all damages in a serious accident.
Along with this, rideshare companies classify their drivers as independent contractors, which limits their liability for accidents. This means that if you are injured, you may have to fight harder to recover compensation from these companies. A Little Rock Uber accident lawyer can help you determine who is liable for your damages and can help you fight to recover the compensation you deserve.
Compensation After an Uber Accident
If you are injured in an Uber accident, you may be entitled to compensation for the following:
Medical expenses
Lost wages
Pain and suffering
Funeral costs
Property damage
Emotional distress
Punitive damages
Uber maintains liability insurance for its drivers, which can provide coverage for up to $1 million in damages for third parties injured in an accident with an Uber driver. However, the amount of coverage available may vary depending on the specific circumstances of the crash.
You may also be able to file a claim with your own personal auto insurance company. If you have uninsured or underinsured motorist coverage, this coverage may provide additional coverage for your damages if the Uber driver's insurance is not enough. The amount of compensation you can receive depends on the severity of your injuries, the extent of your losses, and the specific circumstances of the accident. Schedule a free consultation with a Little Rock Uber accident lawyer today to see how we can help you get started on your case.
What Can An Attorney Do For Me?
A Little Rock Uber accident attorney with Sanford Law Firm can help you recover the compensation you deserve. Our lawyers are familiar with the tactics insurance companies and rideshare companies use to delay paying you, but we know how to fight them to get you the settlement you deserve. Along with helping you obtain a fair settlement, one of our Arkansas personal injury lawyers can help you:
Investigate your accident and gather evidence
File a claim with the insurance company
Negotiate a settlement on your behalf
Represent you in court if necessary
When you hire Sanford Law Firm, you can focus on your recovery while we take care of the legal work. We will handle everything from investigating the accident to filing your claim to negotiating a settlement. Our goal is to get you the money you need to cover your medical bills, lost wages, and other expenses as quickly as possible.
Contact a Little Rock Uber Accident Lawyer Today
If you or a loved one have been involved in an Uber accident, contact Sanford Law Firm today. We have a reputation and a long history of winning top dollar settlements for our clients as well as providing excellent customer service. Sanford Law Firm is a part of a Top 200 Litigation Firm with the skills, experience, and history of satisfied clients. Don't miss out on the opportunity for a member of our team to fight for you. 
Our team of Little Rock personal injury lawyers are available to assist you 24 hours a day, 7 days a week. To get started on your free case consultation, you can reach us by phone at (501) 501-HURT (4878) or you can schedule your free consultation through the calendar below.