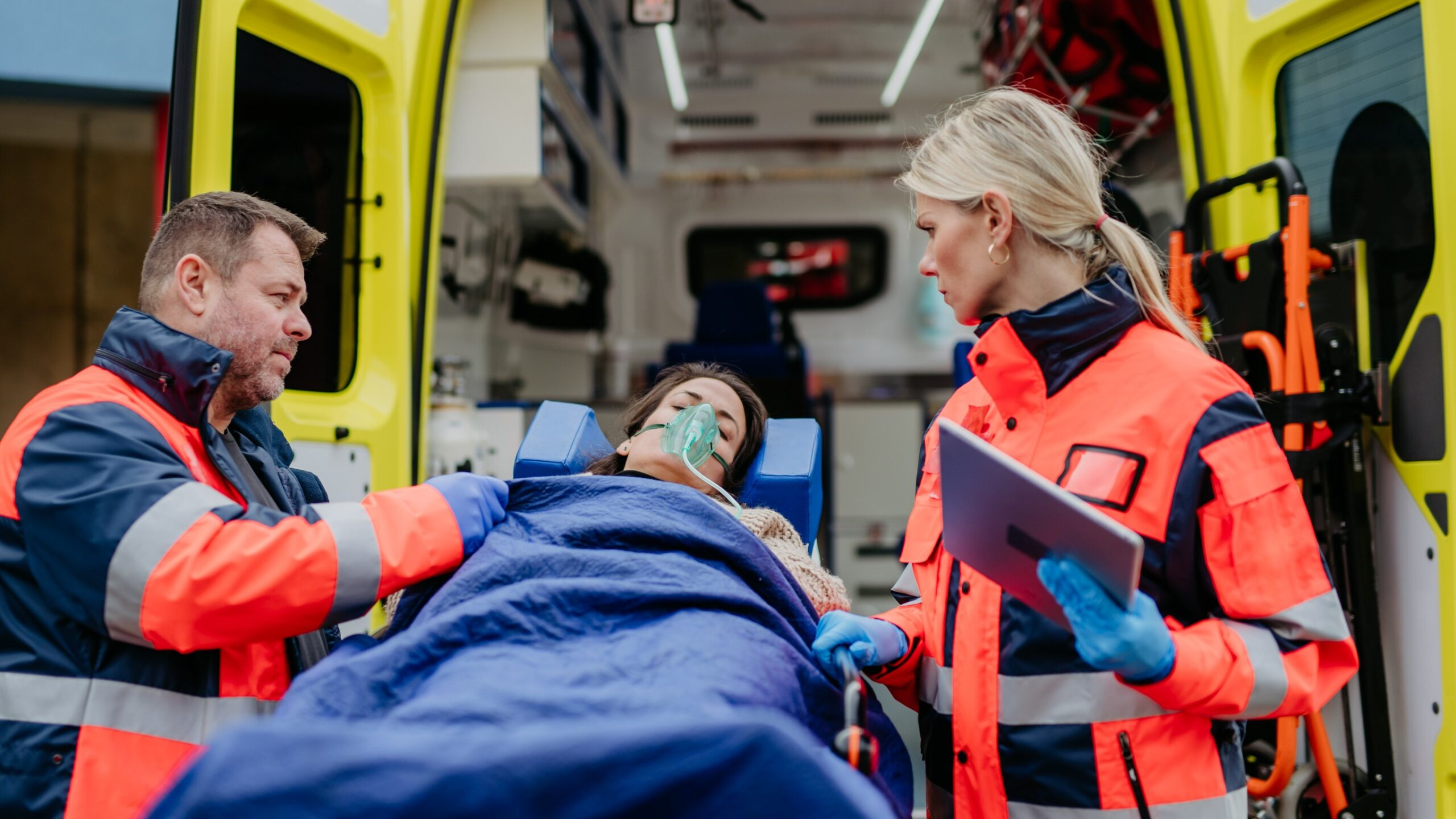 Have you suffered a catastrophic injury?
Let us help.
The most severe accident injuries are commonly referred to as catastrophic injuries, serious physical injuries, or life-altering injuries. In these situations, the damage to your body changes the way you live your everyday life for years, sometimes permanently. Getting fair compensation for a life-changing injury can be difficult since calculating the monetary value of something that will affect your life for years can be extremely complicated. That's why you need a Little Rock catastrophic injuries lawyer.
Our team of Arkansas injury lawyers has extensive experience in representing clients who have suffered from life-altering injuries. Let our team of talented and experienced legal professionals get the money that you deserve so that you can focus on adjusting to a new lifestyle. Give as called at (501) 501-HURT (4878) to start your free and confidential consultation.
What Is a Catastrophic Injury in Arkansas?
According to Arkansas Code 27-53-101, a serious physical injury is one that, "creates a substantial risk of death" or, "causes protracted disfigurement, protracted impairment of health, or loss or protracted impairment of the function of any bodily member or organ."
In practical terms, they are life-changing injuries caused by severe bodily damage. The Little Rock catastrophic injuries lawyer team at Sanford Law Firm has successfully helped clients receive full and fair compensation for life-altering injuries such as:
Amputated limbs (arms, legs)
Organ loss or loss of organ function (lungs, kidney)
Reduced brain functions and other traumatic brain injuries
Severe nerve damage
Partial paralysis
Complete paralysis
Other spinal cord injuries
If you've suffered an injury that will affect the rest of your life and believe that it was caused by another party's negligent or reckless actions then call us for a free consultation to explore your legal options.
Life-Changing Injury Causes in Little Rock
While many people associate life-altering injuries with massive car crashes, the truth is that the size of the accident doesn't necessarily correlate with the severity of an injury. In some cases, a simple slip on a puddle of liquid can cause permanent damage. With Sanford Law Firm, our Little Rock catastrophic injury attorneys have gotten maximum compensation for clients who received serious physical injuries due to:
Those are just some of the catastrophic injury claim types our team has represented. Schedule an appointment for a free, no-obligation consultation today to learn what our attorneys can do about maximizing your settlement.
What Can a Life-Altering Injury Attorney Do for Me?
As mentioned above, getting fair compensation for catastrophic injuries can be complex. Any injury that impacts your quality of life for an extended period of time or permanently can be difficult to assign a dollar amount to. Furthermore, insurance companies will do everything possible to minimize the value of your claim or try to deny you money that you're rightfully entitled to.
Our Arkansas injury lawyers have a thorough understanding of the long-term costs of life-changing injuries. Additionally, our attorneys know the tactics employed by insurance agents and how to successfully defeat them.
When you work with Sanford Law Firm on your catastrophic injury claim, our team will fight to maximize your settlement to include money for your medical expenses, ongoing care, physical therapy, home improvements to accommodate your injuries, pain and suffering, lost wages, and more.
Contact a Top Little Rock Catastrophic Injuries Lawyer Today
To ensure that you get the money you deserve for a life-altering injury, call Sanford Law Firm today at (501) 501-HURT (4878) or schedule an appointment using the convenient calendar below. 
We have been cited as a part of a Top 200 Litigation Firm in the nation and are known for getting our clients the highest settlement allowable by law. While our team is very proud of the results we've achieved for our clients, we're equally proud of the reviews we've received for treating our clients with the compassion and respect they deserve. For an unbeatable blend of high-level legal services and extraordinary customer care, reach out to Sanford Law Firm today.