Injured in a slip and fall accident?
Slip and fall accidents are a common cause of injury, affecting people of all ages and backgrounds. In fact, falls account for eight million emergency room visits each year, according to the National Floor Safety Institute (NFSI). Most of the time, these accidents are entirely preventable. However, in the worst cases, they can cause catastrophic injuries or even death.
If you or a loved one have been injured in a slip and fall accident caused by the negligence of another, the Little Rock slip and fall lawyers with Sanford Law Firm can help you get the compensation you deserve for your injuries, pain and suffering, and more. Call our Arkansas injury attorneys today at 501-501-HURT(4878) for a free case consultation.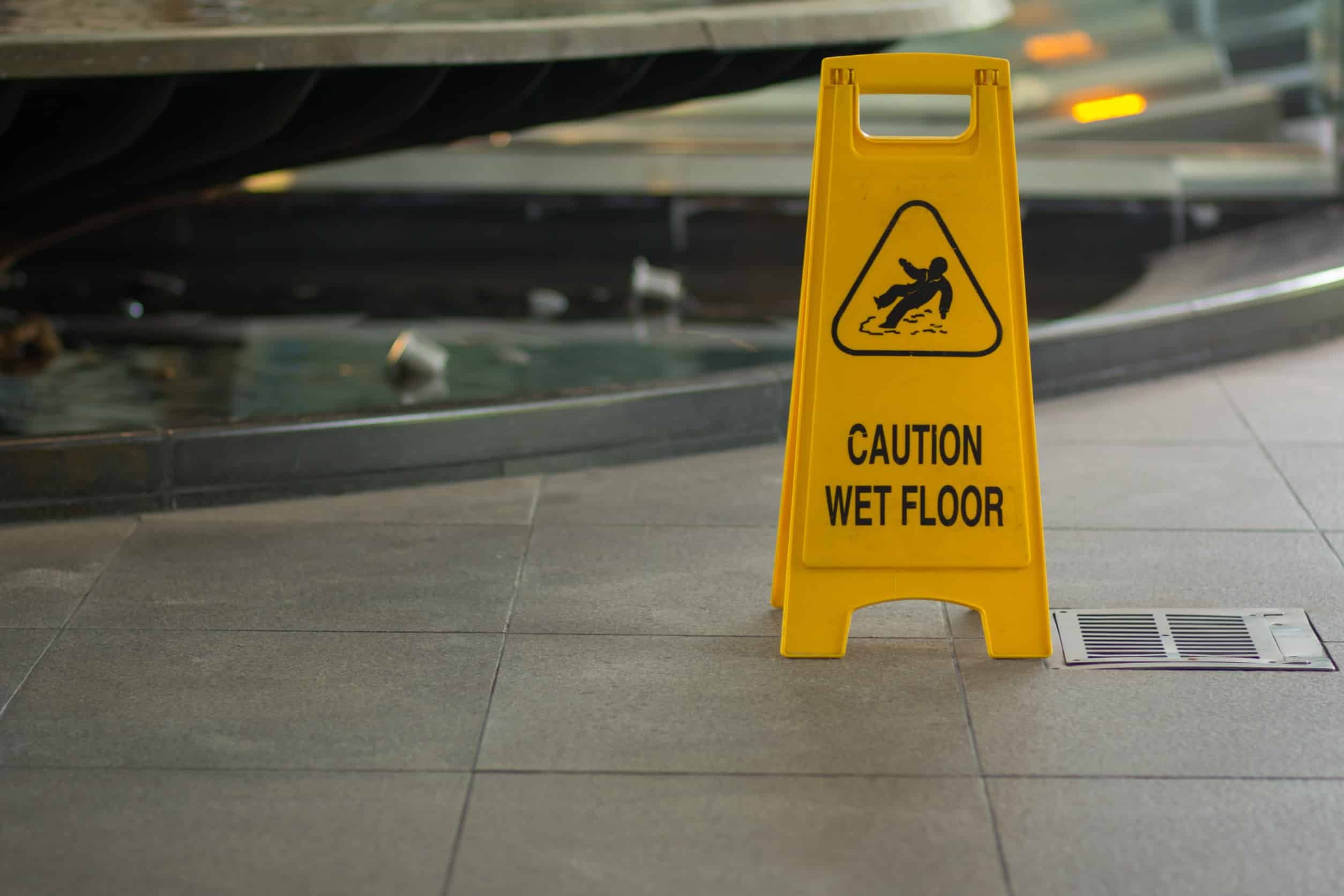 What Causes Little Rock Slip and Fall Accidents?
Little Rock slip-and-fall accidents occur when someone slips and falls on a slippery, uneven, or wet surface. They often happen due to the negligence of another person, such as a business that fails to mark a wet floor or other hazard. With Sanford Law Firm, our Little Rock slip and fall lawyers have helped clients who've suffered accidents caused by: 
Slick surfaces, such as wet floors, icy sidewalks, or oily surfaces
Obstacles in walkways like cords, mats, or other objects that someone could trip over
Loose floorboards, torn carpeting, or broken steps
Poor lighting
Spills such as food, drinks, and other liquids
Missing or ineffective handrails
Common Injuries After a Slip and Fall
Slip and fall accidents can cause a variety of injuries, ranging from minor to severe. The severity of the injury often depends on the age and health of the victim, as well as the height and surface of the fall. Some of the most common injuries Little Rock slip and fall lawyers have encountered in past cases include:
Broken bones, most commonly in the hips, wrists, and ankles
Head injuries ranging from mild concussions to severe traumatic brain injuries
Soft tissue injuries, such as torn cartilage and ligaments
If you have been injured in a slip and fall accident, it is important to seek medical attention immediately. Even if you think your injuries are minor, it is important to have them evaluated by a doctor.
Seeking medical treatment and obtaining an accurate diagnosis is an important step in starting the personal injury claim process. Your Little Rock personal injury lawyer will use your medical records along with other important documents, like proof of lost wages, witness statements, and police reports as evidence to help build a successful personal injury claim. 
Who Is Liable For Slip and Fall Injuries?
Liability for slip and fall injuries depends on the specific circumstances of the incident. In order to have a successful claim, you must prove that your injuries were caused by the negligence of another person or entity. Property owners or occupants are typically held liable for slip-and-fall accidents that occur on their property. They have a duty of care to maintain their premises in a safe condition for visitors. If a property owner knew or should have known about a hazardous condition on their property and failed to take reasonable steps to correct it, they may be held liable.
Additionally, slip and fall injuries can also be caused by a defective product, such as a defective ladder or step stool collapsing, causing someone to fall. Or, a defective product could leak a slippery substance, such as oil or grease, onto the floor. If this is the case, then you might be eligible to file a product liability lawsuit. These claims fall under personal injury law and require many of the same steps. In order to file a successful Arkansas product liability lawsuit, you will need to prove that the product was defective, that the defect caused your injury, and that you used the product as intended.
Most slip and fall cases are based on the legal theory of premises liability. This theory holds property owners and businesses responsible for injuries that occur on their premises due to their negligence. For example, if you slip and fall on a wet floor in a grocery store, the store may be liable if they knew about the wet floor but failed to clean it up or warn customers about it.
When you schedule a free consultation with our Little Rock slip and fall lawyers with Sanford Law Firm, your attorney will determine if you have a valid premises liability claim and can help you file a claim on your behalf.
Contact a Little Rock Slip and Accident Lawyer
If you or a loved one have been injured in a slip and fall accident, you deserve compensation for your injuries, pain and suffering, lost wages, and more. When you hire a Little Rock slip-and-fall lawyer with Sanford Law Firm, you can trust that we will fight aggressively to protect your rights and get you the compensation you deserve.
We will handle all the legal aspects of your case, so you can focus on healing and getting your life back on track.
Sanford Law is a part of a Top 200 Litigation Firm with a proven track record of winning high settlements for those who have been injured in slip and fall accidents. Our team is committed to providing clients with superior customer service and compassionate legal representation.
Our team of Arkansas personal injury lawyers are available to assist you 24 hours a day, 7 days a week. To get started on your free case consultation, you can reach us by phone at 501-501-HURT (4878) or you can schedule your free consultation through the calendar below.