Car Accident In Little Rock?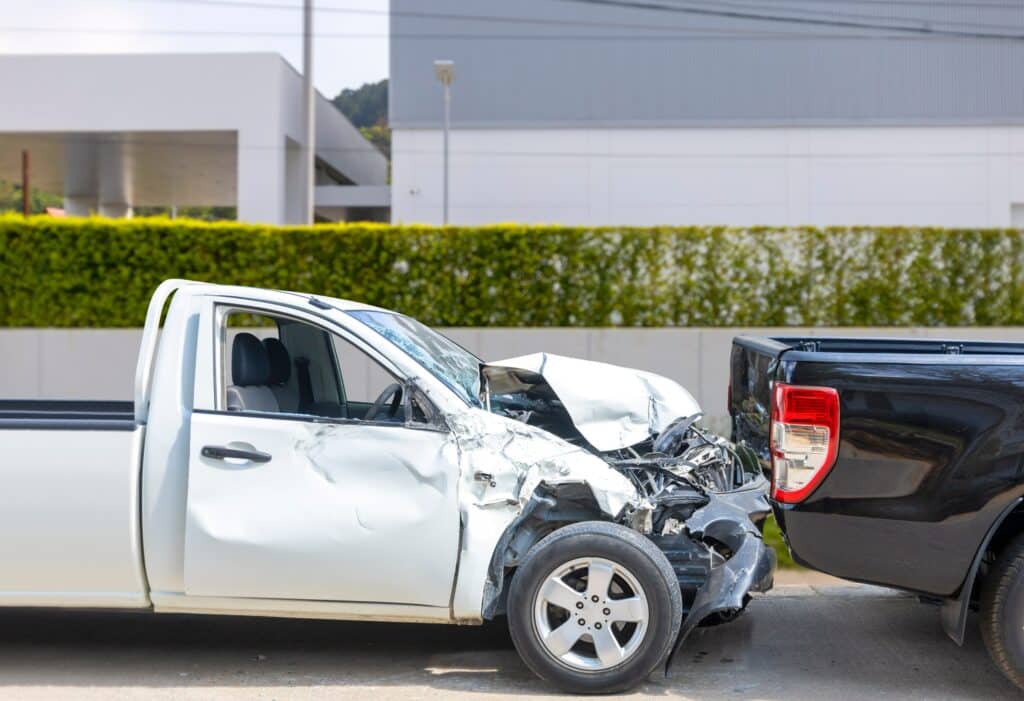 According to the Arkansas Department of Transportation's (ARDOT) Arkansas Crash Analytics Tool (ACAT) tool, there were 11,318 car crashes in Little Rock in 2022. Considering that it's the largest city in the state, automobile collisions are more common in Little Rock than anywhere else in Arkansas. If you've suffered injuries in a crash caused by another party then you need a Little Rock car accident lawyer with Sanford Law Firm to help you get the highest amount of compensation allowable by law.
To take the first step towards the money that you deserve for your injuries, call our Arkansas injury attorneys at 501-501-HURT(4878) for a free consultation. As part of a Top 200 Litigation Firm in the nation, Sanford Law Firm has a long track record of satisfied clients. Let us take care of all of your legal needs so that you can focus on recovering from your injuries.
Types of Crashes Handled by Little Rock Car Wreck Attorneys
Our Arkansas injury lawyers handled a wide variety of car crash claims. Some of the car wreck claims our attorneys have successfully represented include:
T-bone crashes
Head-on collisions
Wrong-way driving accidents
Side-swipes
Rear-end collisions
Fender benders
Multi-car pile-ups
No matter what type of accident you were in, if your injuries were caused by the negligence or recklessness of another party then you deserve compensation.
Injured in a car accident? Let us help.
Types of Little Rock Car Crash Injuries
Car accident injuries come in a wide variety of severities. While modern seat belts, airbags, and construction techniques have made automobiles safer than ever, you're still talking about vehicles that weigh thousands of pounds and are capable of high speeds. The impact of a car crash can be immense, which can be devastating to the human body.
Over the years, our Little Rock car accident lawyer team has helped clients get compensation for:
Broken bones
Soft tissue injuries
Internal organ damage
Our attorneys with Sanford Law Firm have also helped families that have lost loved ones in car crashes win wrongful death claims.
Compensation a Little Rock Car Accident Lawyer Can Get You
Dealing with car crash injuries can be difficult, physically and mentally. You do not need the added stress of dealing with insurance companies that are trying to devalue or negate your completely legitimate claim. Our accomplished Arkansas injury attorneys can negotiate with them on your behalf and recover the money that you deserve.
Don't forget that insurance companies are profit-driven businesses. Although you diligently pay your premiums every month, insurance companies are not on your side when it comes to paying fair and full compensation. They will do everything possible to pay you as little as possible.
Our legal team has successfully recovered maximum compensation for clients' medical expenses, physical therapy, pain and suffering, lost wages, home modifications for life-changing injuries, and more. Let us recover the maximum compensation for you.
Contact a Top Little Rock Car Accident Lawyer Near Me
The Arkansas car wreck attorneys with Sanford Law Firm are available to assist you 24 hours a day, 7 days a week. You can reach us by phone at 501-501-HURT(4878 or you can schedule your free consultation through the calendar below.
With a winning track record of recovering high settlements for our clients and a reputation for providing exceptional customer service, you can trust Sanford Law Firm to provide you with the highest level of legal representation while treating you with the respect that you deserve. Take the first step towards the money that's rightfully yours and call us today.