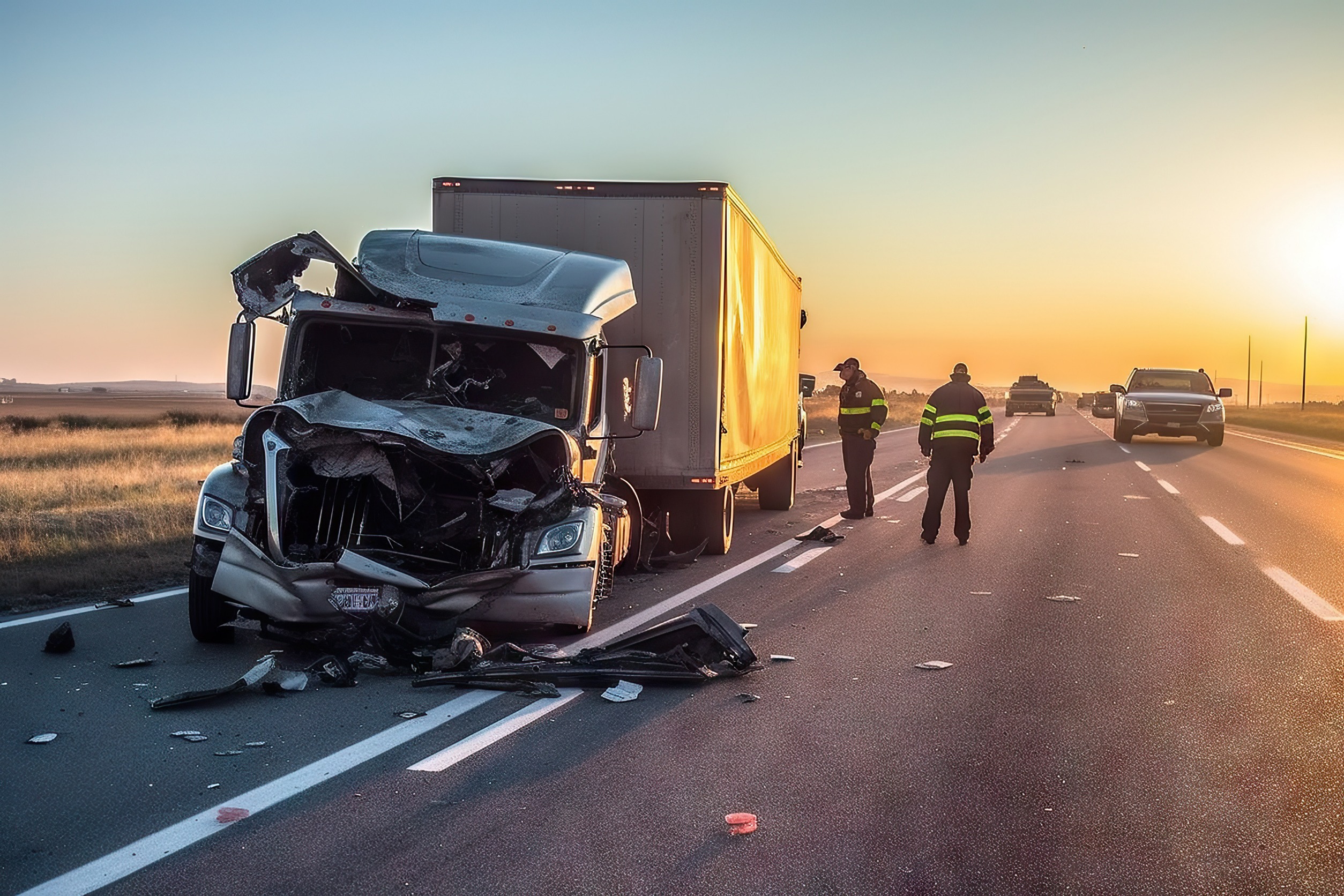 Have you been in a truck accident?
Truck accidents can lead to various complications, ranging from minor injuries, and property damage, to devastating catastrophic injuries and even wrongful death. The aftermath of a truck accident can impact your health, family, career, finances, and more. If you or a loved one has been injured in a truck accident, a Little Rock truck accident lawyer with Sanford Law Firm can help you obtain the compensation and justice you deserve for your injuries, pain and suffering, and more.
Sanford Law Firm's team has a long track record of helping clients injured in truck accidents. Call our Arkansas injury attorneys at 501-501-HURT(4878) for a free consultation to get started on your case and take the first step toward obtaining the compensation you deserve.
What Causes Truck Accidents in Little Rock?
Truck accidents can have many causes. Our team of personal injury lawyers has helped clients obtain settlements for truck accidents caused by:
Distracted driving
Mechanical failure
Speeding
Driving under the influence
Poor maintenance
Driver fatigue
Improper loading
Reckless driving
Violating the standards set forth by the Federal Motor Carrier Safety Administration (FMCSA)
After suffering from an injury or the wrongful death of a loved one in a truck accident that was caused by the negligence or recklessness of another person or party, a Little Rock truck accident attorney can review the facts around your case and determine if you have a valid personal injury claim.
Injuries Handled by Our Little Rock Truck Accident Lawyer Team
The large size and weight of semi-trucks more often than not leads to more severe injuries and fatalities than car or even motorcycle collisions. In 2021, large trucks were involved in 117 fatal traffic accidents in Arkansas, according to the National Highway Traffic Safety Administration (NHTSA). Many sustain catastrophic injuries in truck accidents that can have life-altering effects.
These injuries can impact your ability to work and earn a living, and they can leave you struggling financially. Filing a personal injury claim with an experienced attorney can help you recover financially. Any injury from a truck accident can cause you to miss work for doctor visits, physical therapy, and rehabilitation, leading to lost wages. Some common injuries from truck accidents include:
Soft tissue injuries
Paralysis
Broken bones
These are just a few injuries that are possible from a truck accident. A Little Rock truck accident lawyer can handle the legal aspects of your case while you focus on recovery.
Why You Need a Little Rock Injury Lawyer
After a truck accident, you may be facing serious injuries along with the difficult and time-consuming task of dealing with a trucking company and their insurance company. This can be near impossible if you are seriously injured or incapacitated. Sanford Law Firm's Little Rock truck accident attorneys can help.
Many think that Insurance companies will pay out a fair claim. However, this is rarely the case. Insurance companies are not in the business of paying out money owed to accident victims—insurance companies want to protect their own interests and not yours. It is not uncommon for insurance companies to lowball you or deny your claim altogether.
Sanford Law Firm's Little Rock personal injury lawyers know how to fight for your rights and get you the compensation you deserve. They can investigate the accident, gather evidence, and negotiate with the insurance company on your behalf. If the insurance company is not willing to settle for a fair amount, your attorney can take your case to court.
Contact us today to start your free, no-obligation case consultation. Our team is ready to review your case, investigate your accident, and fight for the settlement you deserve.
Contact a Little Rock Truck Accident Lawyer Today
Contact our team at Sanford Law today if you or a loved one has been involved in a truck accident. We have a reputation and a long history of winning top dollar settlements for our clients as well as providing excellent customer service. Sanford Law Firm is part of a Top 200 Litigation Firm with the skills, experience, and history of satisfied clients. Don't miss out on the opportunity for a member of our team to fight for you.
Our team of Arkansas personal injury lawyers are available to assist you 24 hours a day, 7 days a week. To get started on your free case consultation, you can reach us by phone at 501-501-HURT(4878) or you can schedule your free consultation through the calendar below.