Injured in a Lyft accident?
From 2017 to 2019, there were 105 reported motor vehicle fatalities listed in Lyft's community safety report. If you suffered an injury that involved a Lyft rideshare vehicle, hiring a Little Rock Lyft accident lawyer can help you hold the at-fault parties responsible for financial losses and other damages such as medical bills, lost wages, pain and suffering, and more.
Here at Sanford Law Firm, we have the resources and years of experience to navigate complex rideshare laws in and out of court. In fact, our track record speaks for itself as our legal team is part of a Top 200 Litigation Firm in America. For more information on the benefits of our services, reach out any time through our website. You can also call our Arkansas injury lawyers now at (501) 501-HURT (4878) to schedule a free consultation.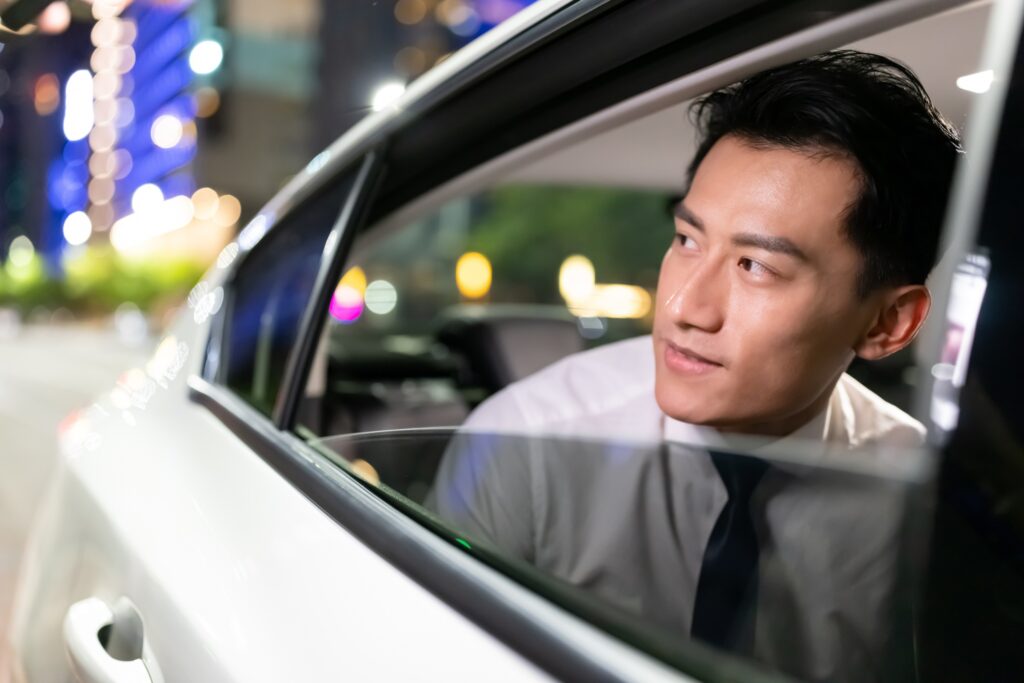 5 Types of Lyft Accidents
Lyft accidents can occur in various forms, and understanding the different types is essential for both passengers and drivers. Here are five common types of Lyft accidents:
Rear-End Collisions: these accidents happen when a Lyft vehicle is struck from behind by another vehicle. Rear-end collisions can occur while the Lyft driver is stopped at a traffic light, slowed in traffic, or even parked. Passengers may experience whiplash and other injuries in such accidents.
Intersection Accidents: intersection accidents involve Lyft vehicles colliding with other vehicles at crossroads or intersections. These accidents may result from drivers failing to yield the right of way, running red lights, or making improper turns. Intersection accidents can range from minor fender-benders to severe collisions, depending on the speed and force of impact.
Side-Impact Collisions (T-Bone Accidents): T-bone accidents occur when a vehicle collides with the side of a Lyft vehicle, forming a "T" shape. These car accidents are often dangerous and can lead to severe injuries for passengers and drivers. Common scenarios include another driver running a red light or failing to yield at an intersection.
Single-Vehicle Accidents: single-vehicle accidents involve Lyft vehicles crashing into objects such as trees, poles, or barriers without the involvement of another vehicle. These accidents may result from driver error, adverse weather conditions, or road hazards. Passengers in single-vehicle accidents can sustain injuries due to sudden stops or impacts.
Pedestrian or Bicycle Collisions: Lyft drivers are expected to be vigilant for pedestrians and bicyclists on the road. Accidents involving pedestrians or cyclists can occur when a Lyft driver fails to notice them, doesn't yield the right of way, or makes unsafe turns. These accidents can cause serious injuries to pedestrians or cyclists who have little protection compared to vehicle occupants.
It's essential to note that the severity of Lyft accidents can vary widely, ranging from minor incidents with minimal injuries to catastrophic crashes with life-changing consequences.
If you're harmed in a rideshare accident in Little Rock, it's crucial to seek medical attention and, if necessary, legal assistance to protect your rights and ensure you receive the appropriate compensation for your injuries and damages.
Compensation After a Lyft Accident
Compensation after a Lyft accident is crucial for covering the various expenses and losses that can result from the accident. The specific compensation you may be eligible for can vary depending on the circumstances of the accident, the severity of your injuries, and the applicable insurance policies.
Here are the primary types of compensation you may be entitled to seek after a Lyft accident in Little Rock, Arkansas:
Medical Expenses: This includes compensation for all past and future reasonable and necessary medical costs associated with your injuries, such as hospital bills, doctor's visits, surgery, prescription medications, physical therapy, and rehabilitation.
Lost Wages: If your injuries prevent you from working, you can seek compensation for the income you've lost as a result of the accident. This may include not only your current lost wages but also future lost earning capacity if your injuries have long-term effects on your ability to work.
Pain and Suffering: Compensation for pain and suffering is meant to cover the physical and emotional distress you've experienced due to the accident. It's a subjective form of compensation that takes into account your pain, anxiety, depression, and any diminished quality of life resulting from the accident.
Out-of-Pocket Expenses: These expenses can include transportation costs for medical appointments, home healthcare expenses, or any other costs directly related to your injuries and recovery.
Wrongful Death Damages: In tragic cases where a Lyft accident in Little Rock results in a fatality, surviving family members may be eligible to seek compensation for funeral expenses, loss of financial support, and the emotional impact of the loss through a wrongful death claim.
Do you believe you have a claim for compensation?
To help ensure that you receive the compensation you deserve after a Lyft crash in Little Rock, it's advisable to consult with an experienced Little Rock Lyft crash attorney who specializes in rideshare accidents.
With Sanford Law Firm, we can assess your injury case to determine if you are eligible for compensation after a Lyft wreck. If so, our team has the skills to successfully negotiate and recover a fair settlement from insurance companies on your behalf. Additionally, our team can represent you in court should your accident claim be denied or undervalued.
Get Help 24/7! Call Our Little Rock Lyft Accident Lawyers
Reach out to us at your earliest convenience to schedule a free consultation by dialing (501) 501-HURT (4878) now. The sooner you take action, the faster we can help ensure that you obtain the compensation and peace of mind that you rightfully deserve.
Allow us to handle all your legal requirements, freeing you to concentrate on your recuperation from any injuries after a Little Rock Lyft rideshare accident.