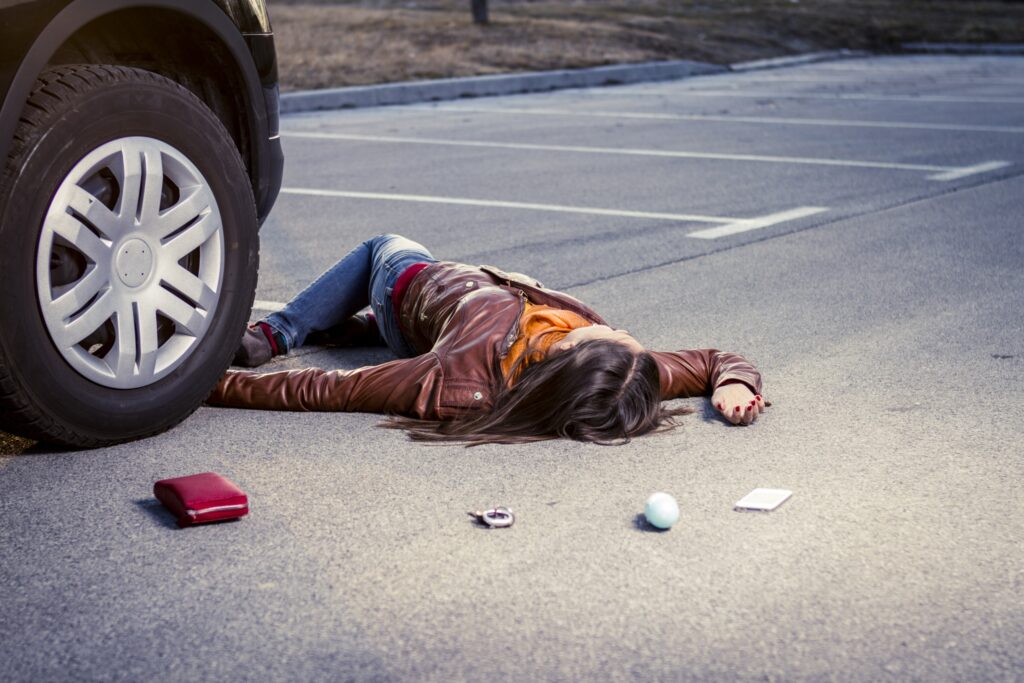 Were you a victim in a pedestrian accident?
Although Little Rock is mostly a car-dependent city, there are some downtown neighborhoods that are fantastic for walking. The Heights, Hillcrest, and the River Market District are just a few Little Rock areas that are great for getting around by foot. While most walks happen without incident, collisions and crashes can happen at any time, often through no fault of your own. If you or a loved one have suffered injuries while walking, contact a Little Rock pedestrian accident lawyer with Sanford Law Firm immediately.
You can reach the Little Rock injury lawyers at Sanford Law Firm by phone at 501-501-HURT(4878) for a free, no-obligation consultation. As part of a Top 200 Litigation Firm in the nation, our firm has established a reputation for treating clients with respect while winning them the highest settlement possible. To get the compensation that you deserve for your Little Rock pedestrian accident injuries, give us a call today.
Why Do Little Rock Pedestrian Accidents Happen?
Pedestrian accidents in Arkansas are relatively uncommon. Fatal accidents involving pedestrians are even less common. According to the Governors Highway Safety Administration (GHSA), there were 67 pedestrian crash fatalities in 2022. However, walkers can be injured at any time. With Sanford Law Firm, our team has successfully recovered maximum compensation for clients who were injured while walking due to:
Reckless drivers
Distracted drivers
Drivers failing to obey traffic laws
Drivers speeding excessively
Limited visibility due to malfunctioning streetlights
Poorly marked crosswalks
Work zone activity
Obstructed sidewalks and walkways
Injuries Handled by Our Little Rock Pedestrian Injury Attorneys
Pedestrian injuries tend to be more severe than car accident injuries since walkers do not have the protection afforded by seat belts, airbags, and sturdy metal frames. While some pedestrian crashes result in minor cuts and bruises, others can result in major injuries. The Arkansas injury lawyers with Sanford Law Firm have received maximum compensation for clients who suffered from:
Broken bones
Soft tissue injuries (Cartilage, Ligaments, Muscles, and Tendons)
Internal organ damage
Amputated limbs
Full and partial paralysis
Arkansas injury attorneys have won wrongful death claims for families that have lost loved ones in pedestrian accidents.
Compensation Our Arkansas Injury Attorneys Can Win For You
Many people are unaware of the true cost of getting injured. Medical expenses, physical therapy, home improvements to accommodate injuries, and more can add up. Some injuries can force you to miss work for an extended period of time, adding financial strain.
Additionally, there's a cost associated with pain and suffering caused by accident injuries. The Little Rock pedestrian accident attorneys with Sanford Law Firm can help make sure you are fully and fairly compensated for your injuries.
One of the biggest mistakes injury victims make is accepting an initial settlement offer from the insurance company. This is especially true if the claim was filed with an insurance company they've been a customer of for years. Some people feel that the insurance company will look out for them since they've been a loyal customer. This could not be further from the truth.
The reality is that insurance companies are profit-driven businesses. Insurance agents are loyal to their company's bottom line and shareholders. Their goal is to maximize profits by paying the lowest settlements possible. This is why insurance agents may aggressively try to pressure you into accepting an offer that only covers a fraction of your costs. Don't let this happen to you. Call Sanford Law Firm today to get the compensation that's rightfully yours.
Contact the Little Rock Pedestrian Accident Lawyers at Sanford Law Firm
Getting into an accident while walking can be tremendously stressful, physically and mentally. You do not need the added stress of dealing with a shifty insurance agent. Let Sanford Law Firm take care of all your legal needs so that you can focus on what matters most–your health.
You can reach the Arkansas injury attorneys with Sanford Law Firm 24 hours a day, 7 days a week by phone at 501-501-HURT(4878) or you can schedule your free consultation through the calendar below. If you prefer to speak face to face, but are unable to come to our office, our legal team is also available for video calls via Zoom.
Sanford Law Firm is part of a Top 200 Litigation Firm in the nation. Our staff has worked hard to win outstanding settlements for our clients while treating them with the compassion and respect they deserve. Take the first step towards a fair and full settlement by contacting us today.