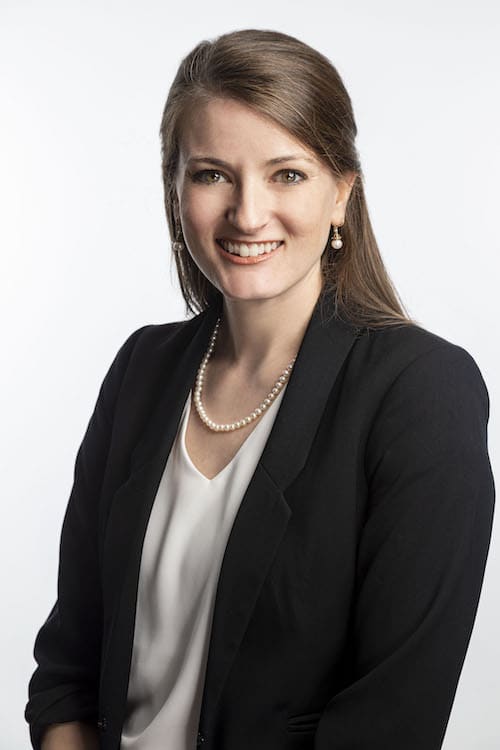 Rebecca Matlock practices employment law litigation, primarily regarding the application of the Fair Labor Standards Act but also in the application of various state wage statutes including the Arkansas Minimum Wage Act and the Illinois Minimum Wage Law. She has experience in all types of labor law cases, including misclassification, minimum wage and overtime violations, tip credit violations, and "off-the-clock" violations. As one of Sanford Law Firm's drafting attorneys, Rebecca has developed knowledge in many of the technical applications and integrations of the FLSA and various labor laws.
Rebecca graduated from the UALR William H. Bowen School of Law in 2015 and joined the Sanford Law Firm the same year. At Bowen, she served as Executive Editor of the UALR Law Review, which published her article, "CONSTITUTIONAL LAW—Fifth Amendment and Takings—Courts and the Judicial Process Will Impede Orderly City Development by Limiting Local Governments' Use of Exactions in Development Planning. Koontz v. St. Johns River Water Management District, 133 S. Ct. 2586 (2013)," in Spring 2015.
As an undergraduate at Baylor University, Rebecca majored in News Editorial Journalism with minors in English and Religion. She wrote for the University newspaper, The Lariat, and worked as a teaching assistant in the English Department.
Rebecca lives near Little Rock with her husband, two children and enjoys hiking, reading, and canoeing.
---
Education:
Baylor University, B.A., magna cum laude (2008)
University of Arkansas at Little Rock William H. Bowen School of Law, J.D., magna cum laude (2015)
Bar Admissions:
Arkansas Supreme Court, 2015
U.S. District Court Eastern and Western Districts of Arkansas, 2015