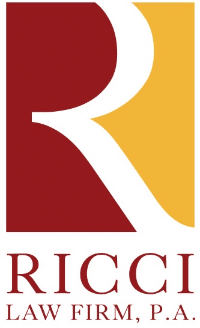 North Carolina Partner Spotlight
Ricci Law Firm has been fighting for injury victims with almost 60 years of combined experience. They are experienced in handling over 20 kinds of work injury and personal injury cases. When you're in a scary situation, you should turn to a law firm that has the experience and results to ease your mind. Ricci Law Firm offers free case evaluations because understanding your rights should never cost you money. They are also a contingency fee law firm. This means they don't collect a fee unless they win money for their clients.
This North Carolina-based law firm is committed to helping people either through their own law firm or by referring them to trusted partners. We have been partners with Ricci Law Firm since 2021. They have been a committed ally to helping workers have a voice at work. Countless people have received justice because Ricci Law Firm sent them our way. When you call Ricci Law Firm, you can trust that you'll be taken care of.